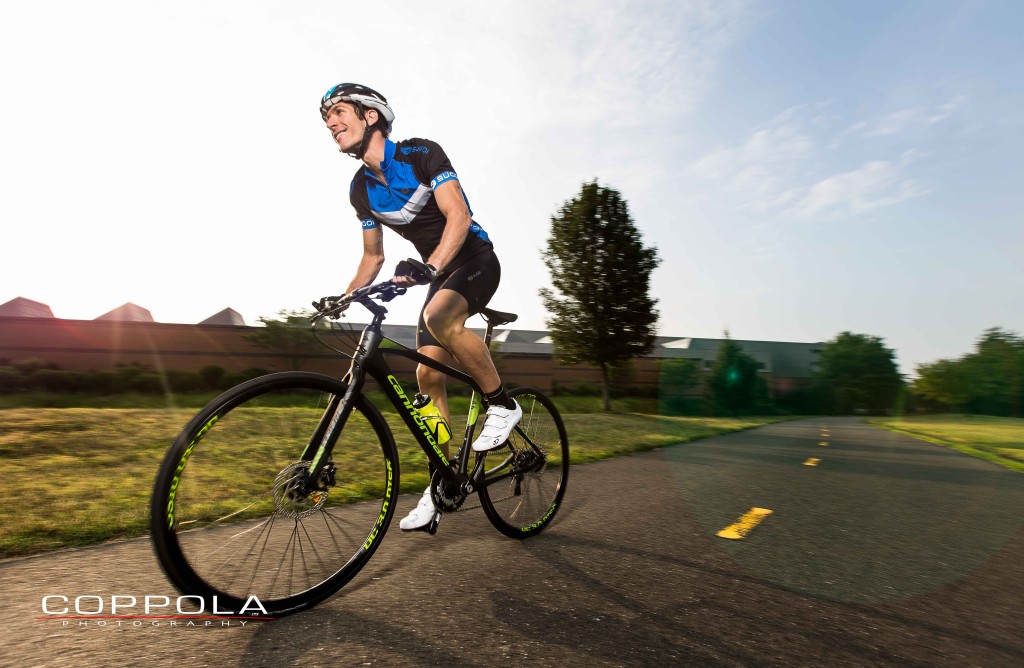 It always makes me feel good when I get a repeat client.  It makes me feel even better when that client is Cannondale Bicycles!  A few years ago, I had the opportunity to do some CT commercial photography for Cannondale's new catalog.  Back then the focus was kids bikes and we had a blast photographing young rippers shredding the rad and gnar trails of Terryville.  This time our models were a little bigger and we focused on Cannondale's new line of Urban & Fitness Bikes.
For the shoot, we wanted mixed terrain and were able to shoot some of The Farmington Canal Trail in New Haven, along with some great trails around the state.
Our biggest challenge for the day?  The sun!!  Or really, the lack thereof.  When planning an outdoor photography shoot, the ideal weather is…. well this depends on the scene.  But I prefer minimal cloud cover in the morning and evening and more cloud cover during the mid-day sun.  Never-the-less, I plan shoots for sun with mid-day locations having ample shaded options.  One thing I've learned to plan for is that nothing (including weather) goes as planned.  This was a prime example of weather not cooperating on a shoot.  We saw two or three small glimpses of sun throughout the entire day, but that was it!  And I have to throw a big shout out to my last two models, Kristin & Joe. Despite the threat of thunder and lightening, they still came out with smiles at the end of the day. Too bad the lightening storm wouldn't let up and we had to scrap the last location.
These are just a few of my favorites from the lifestyle shoot.