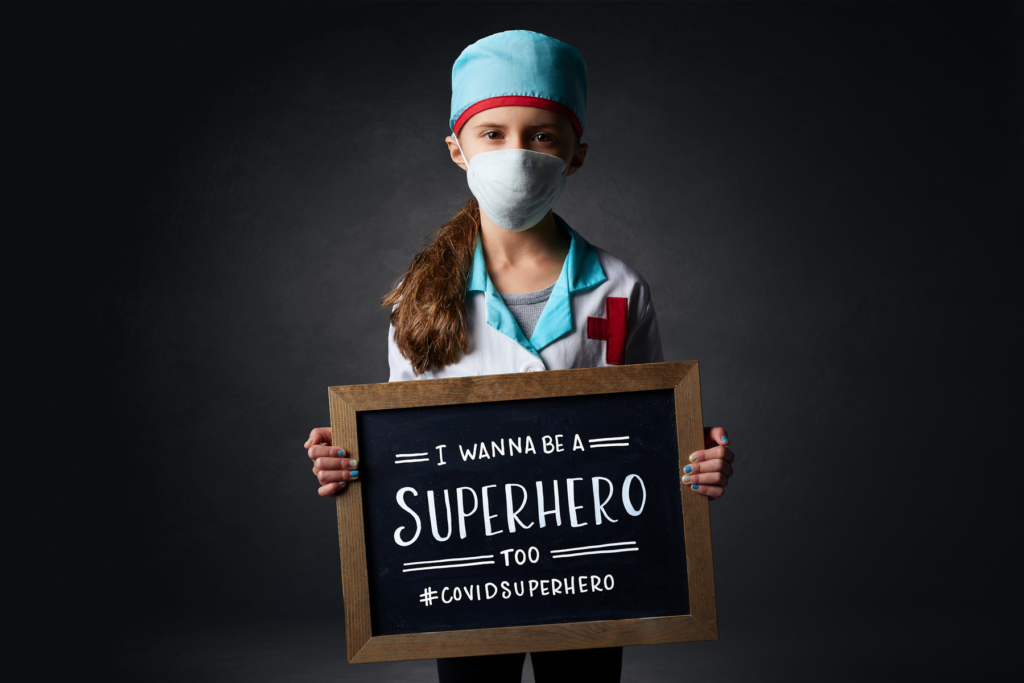 Coppola Photography has been quieter these days which has allowed us the opportunity to launch our new #covidsuperhero campaign.
As difficult as this time has been for us and so many others who have lost someone to this terrible virus, we've found some solace in the kindness of neighbors, the giving of communities, and the hope that people are spreading with their good deeds. We wanted in. And we wanted to do something with the tools that we had.
Normally, a photography campaign could take months of planning. Including vision creation, scouting locations and talent, acquiring a team, producing the shoot and finally editing/retouching.
Unfortunately, we didn't have that time and we didn't have access to talent, HAMU stylists, wardrobe professionals, or the many many other professionals it usually takes to create a photography campaign. Lucky for us, we did have access to our camera & lighting gear, our sweet, 2,000sq ft studio space, and, like many others, our children. All day long. Every day. Enter #covidsuperhero.
Our goal here is simple. We want to celebrate the heroism of the essential workers in the Covid-19 fight.
So who is a #covidsuperhero? I think there may be too many to list but here goes. Doctors, nurses, and hospital staff are among the first that come to mind. But what about our pharmacy technicians, veterinarians, and grocery store attendants? Or our local restaurant owners. Our firefighters and EMS workers. And we can't forget our valuable delivery workers. The list can go on but take a look below at our version of a #covidsuperhero.