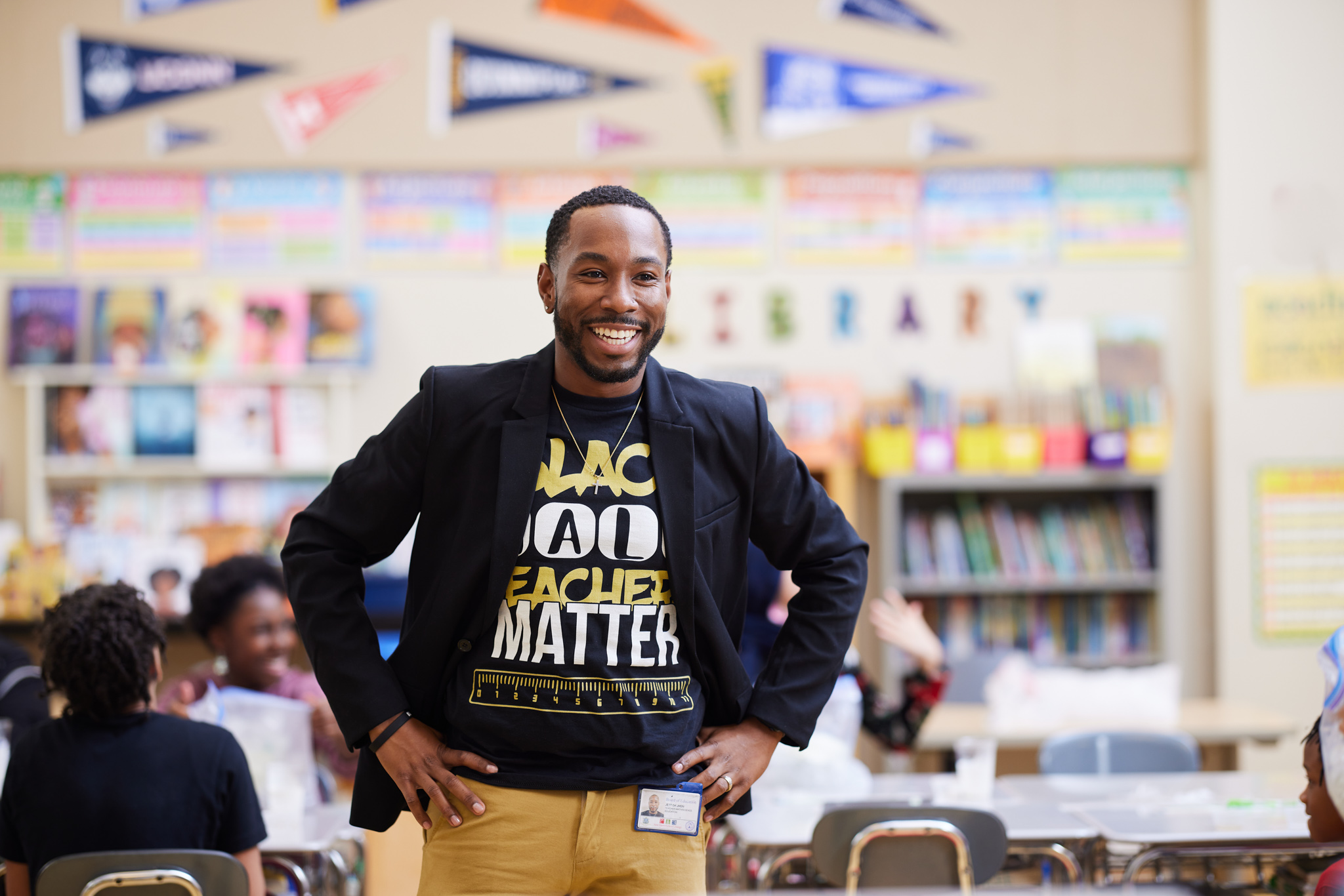 Showcasing Educators as what they are, Heroes.
As Teacher Appreciation Week approaches we wanted to highlight some new work, a collection of educator hero portraits, that we created for New Haven Public Schools' Recruitment and Retention Department. The goal was to celebrate their teachers doing what they do best: positively impacting the lives of their students. Our education photography projects often focus on showcasing the student experience. As such, this project was a special opportunity to focus the lens on teachers and their incredible work. The resulting educator hero portraits and lifestyle images will be utilized to fill vacancies with quality teachers.
The methodology behind a great educator hero portrait
Effective education marketing and education photography can have a big impact on teacher recruitment and retention. By showcasing the culture, diversity, and student-teacher relationships in a school or district via beautiful imagery, the district can celebrate its teachers and attract new talent.
To create these images, we traveled between two different schools, visiting a handful of classrooms at each location. Photoshoots in school environments require a dynamic approach— schools are fast-paced and unpredictable— you never know when something amazing could happen!
As you could imagine, walking into a classroom as a new person with a kit full of strobe lights and camera lenses can be a big change in the fragile classroom ecosystem. Typically, we are very conscious of this and work to be unobtrusive and allow the learning experience to unfold as organically as possible. Since we were creating educator hero portraits for this project, it was important to maintain that philosophy while also offering gentle creative direction to our subjects to create a powerful hero portrait. Fostering an environment where subjects feel comfortable being themselves results in images that are authentic and will resonate with viewers.
We hope these images resonate with you, and that you'll thank a teacher in your life this Teacher Appreciation Week!
---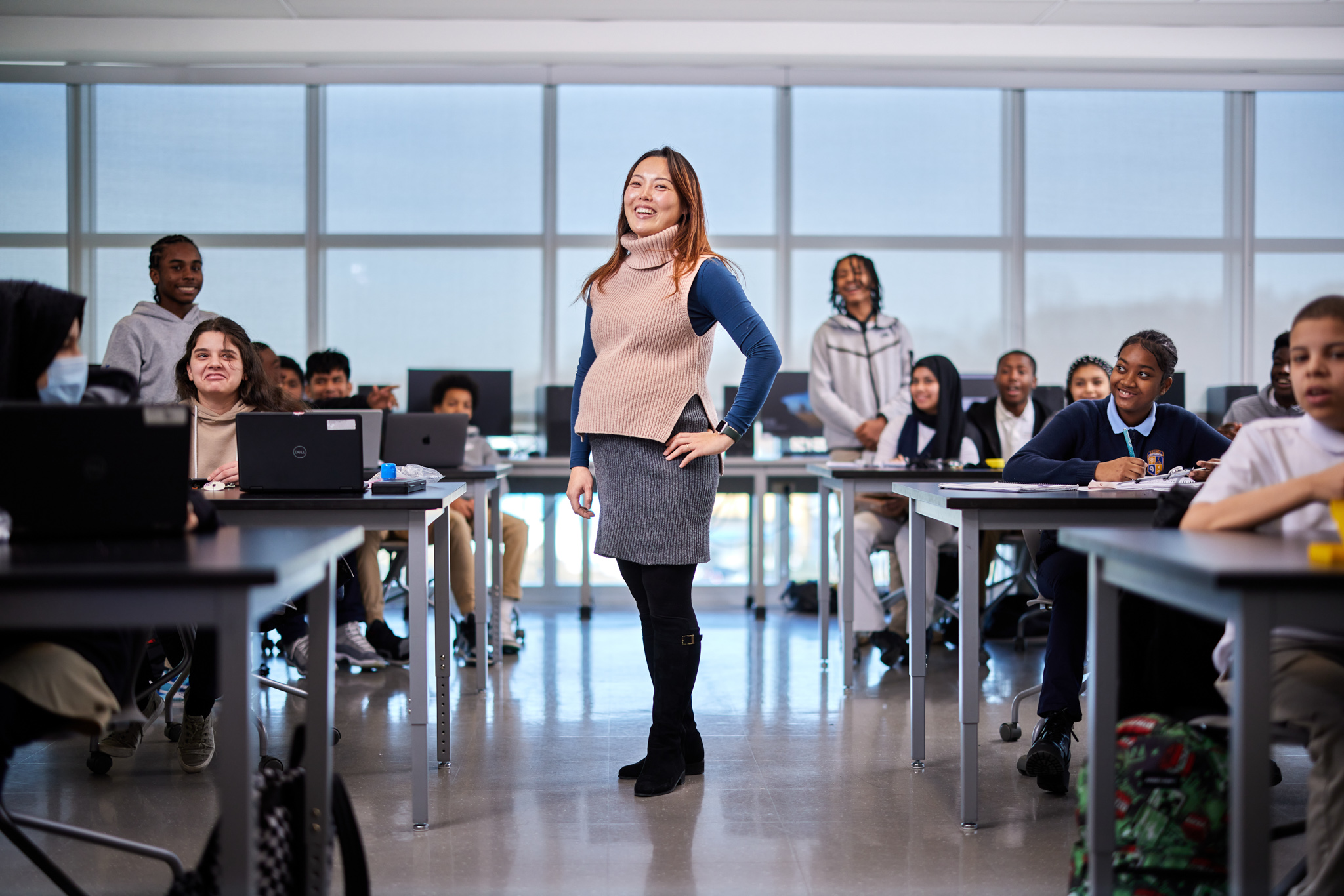 ---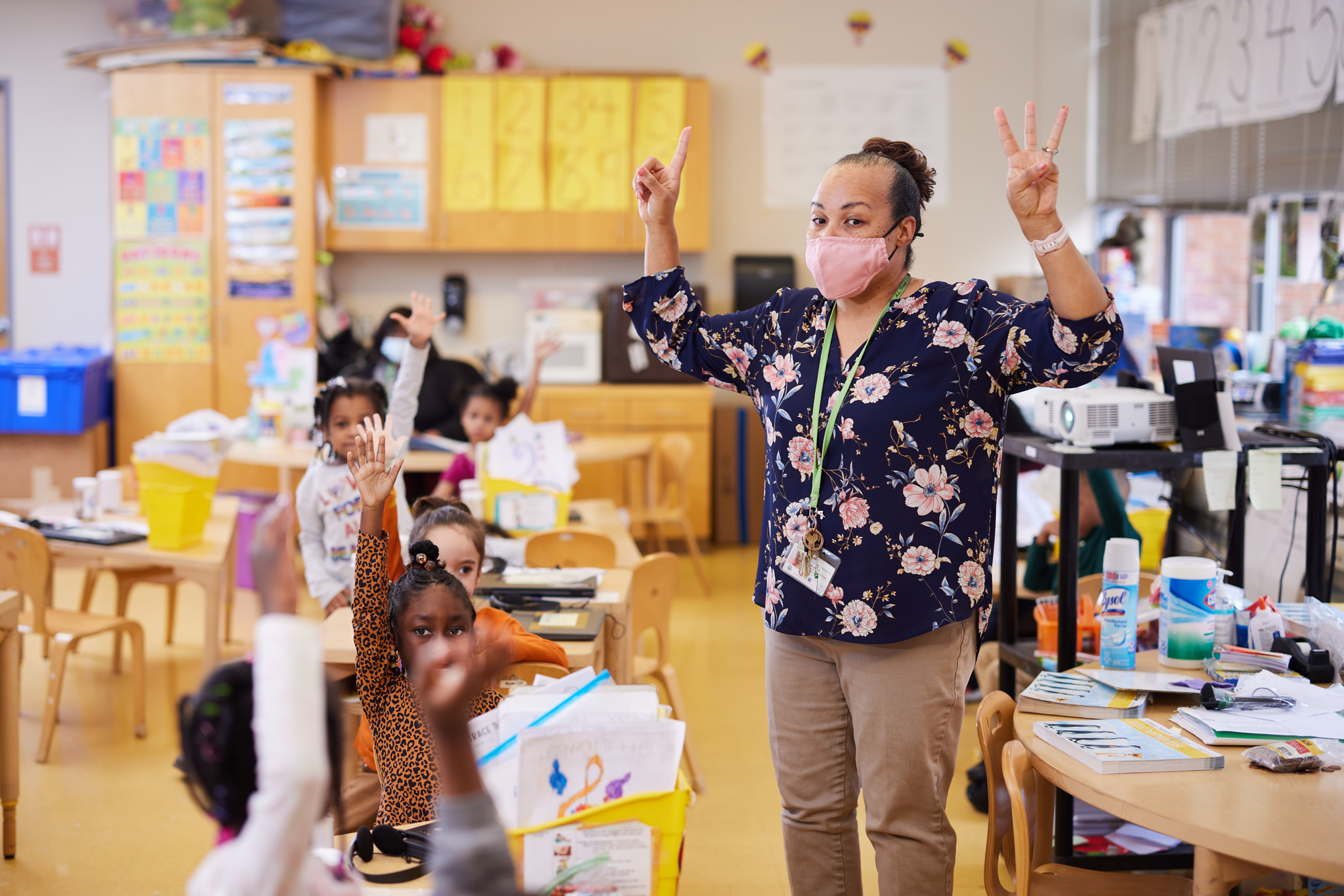 ---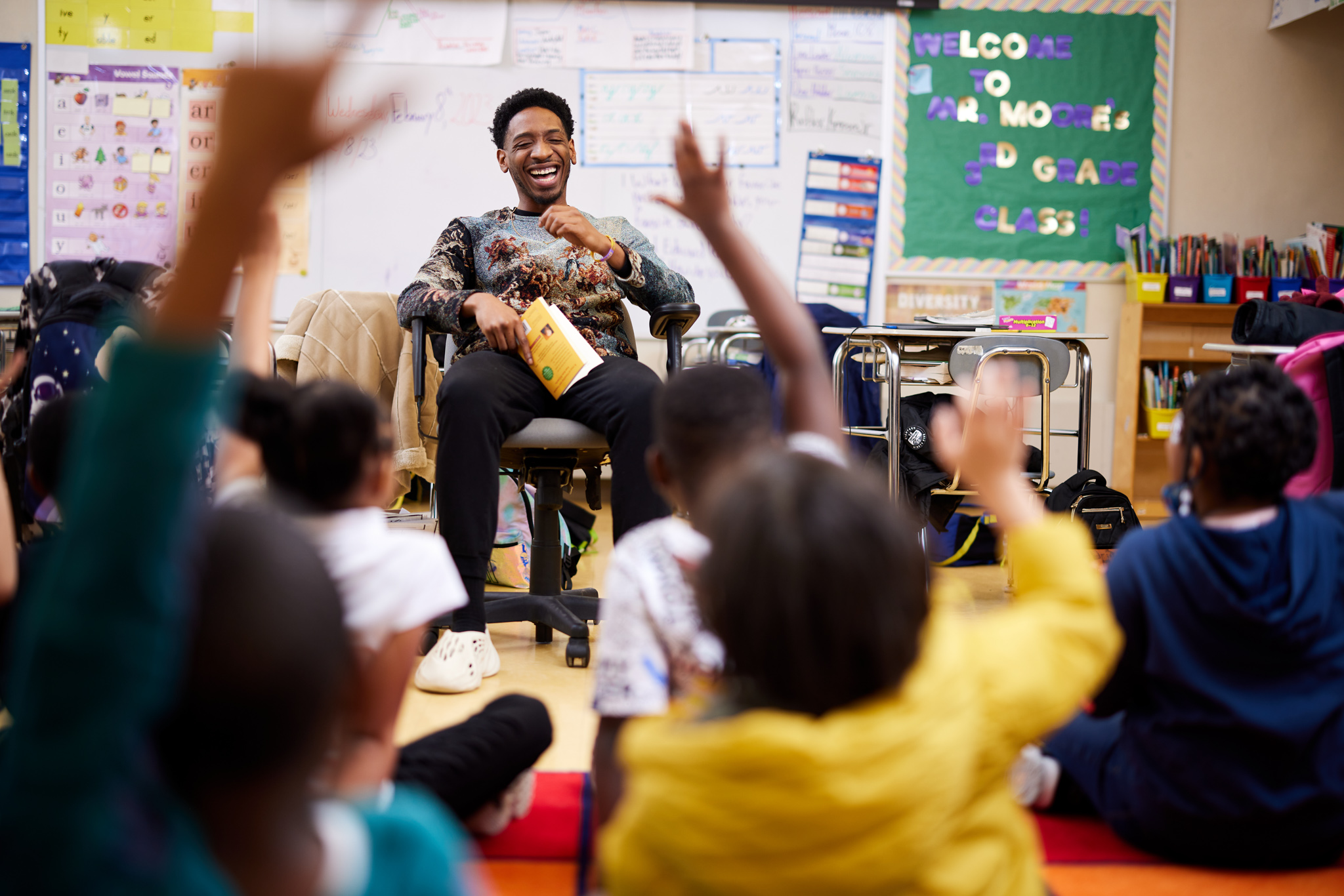 ---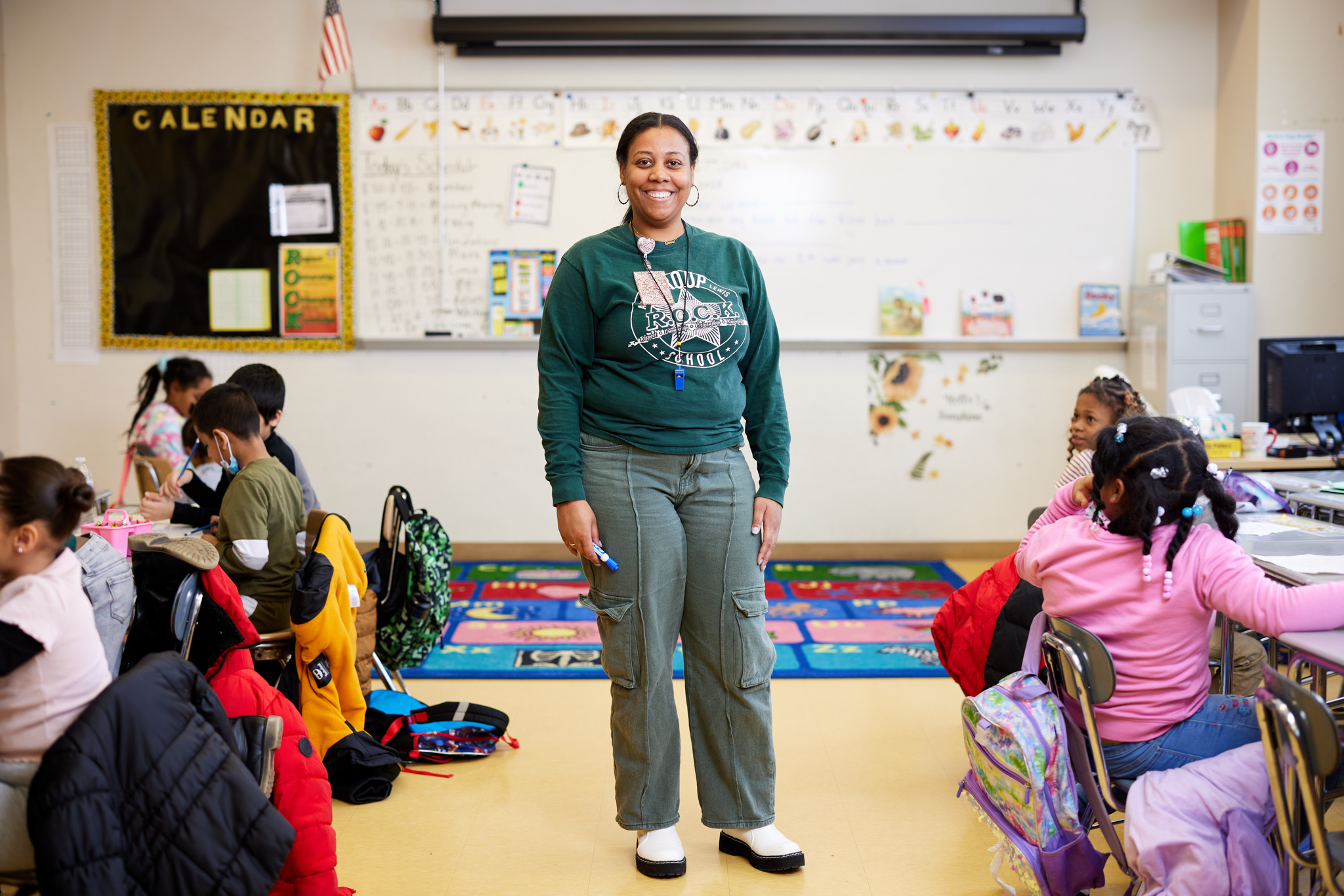 ---