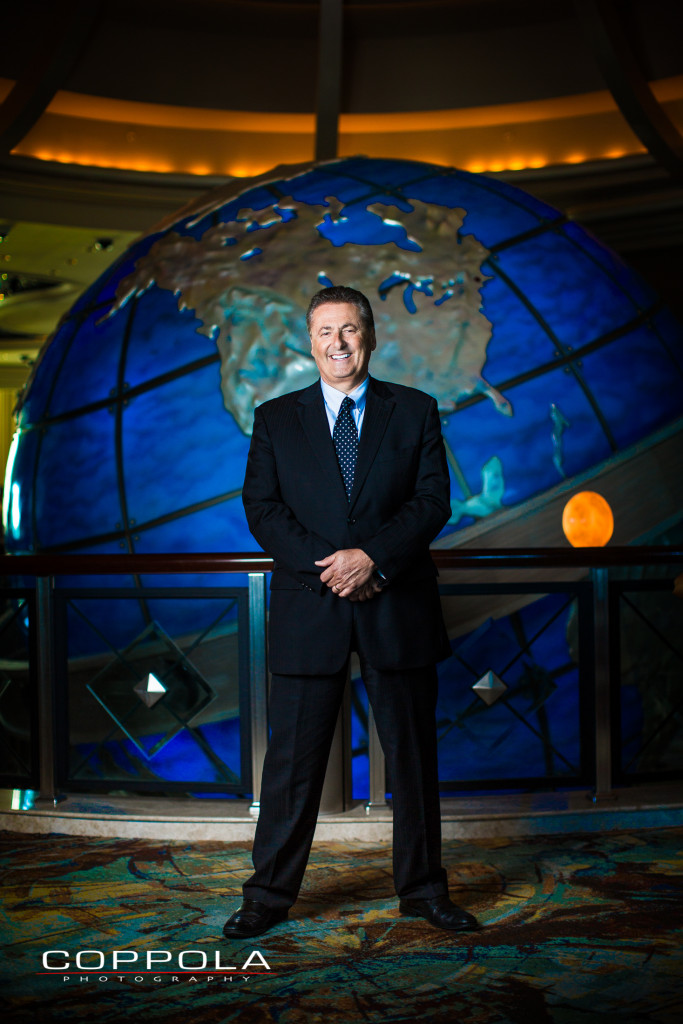 Being hired to photograph Felix Rappaport's, Foxwoods Casino CEO portrait, was one of my greatest opportunities last year.
If you've ever stayed in Las Vegas, chances are you've stayed in a hotel connected to Rappaport.  He has an extensive career background in the Las Vegas Resorts, having served as the president of The Mirage(MGM Resorts), Luxor, Excalibur, and New York-New York casinos.  He also had senior level positions at Treasure Island and MGM Grand.  Now, he's in Connecticut and the new Foxwoods Casino CEO.
The Task? Photographing a CEO portrait of Mr. Rappaport  for Coastal Connecticut Magazine.
The Challenge? I had only 30 minutes with him.  And Foxwoods is huge.  As in, "largest resort casino in North America," huge.
Still, I wanted to find the best location in Foxwoods to photograph him so this meant showing up 3 hours before our scheduled shoot time to walk the casino.  I narrowed it down to 4 locations, close to his office, and hoped time would allow for at least 2 of those 4.
I arrived to his office 15 minutes early, but Mr. Rappaport was meeting with a lead tribal council member: The boss' boss.  The meeting continued well past our start time and panic settled in as I watched my minutes with him disappear.  I couldn't help but think about the fading sun.
Finally Mr. Rappaport was available.  He was extremely apologetic, gave a quick explanation of his need to address the situation that took up his previous hour, and I could quickly see that he was ready for our shoot.   He brought a great attitude that was conducive to getting a great shot.  His positive energy allowed us to work quickly and efficiently as we navigated throughout the resort.  We were getting all of our planned locations and he was even open to visiting our 2 bonus locations!!
I hope I get the opportunity to cross paths with Mr. Rappaport again.  It was a pleasure working with him and his staff.
Gear used:
Canon 5DMKIII
50mm 1.2
One off camera strobe
Einstein with Large photoflex softbox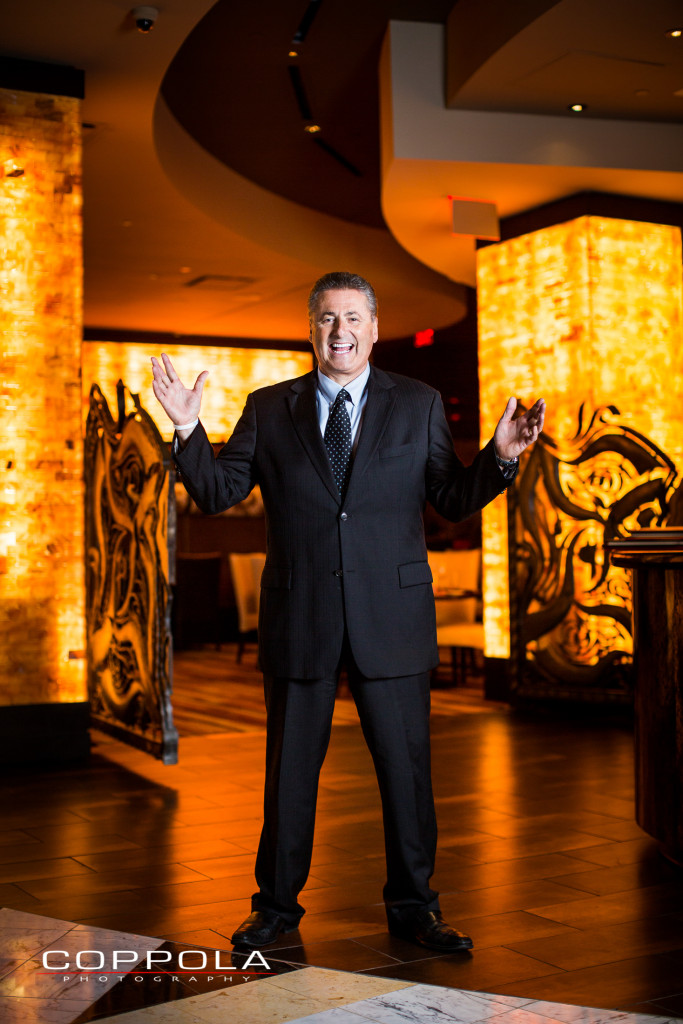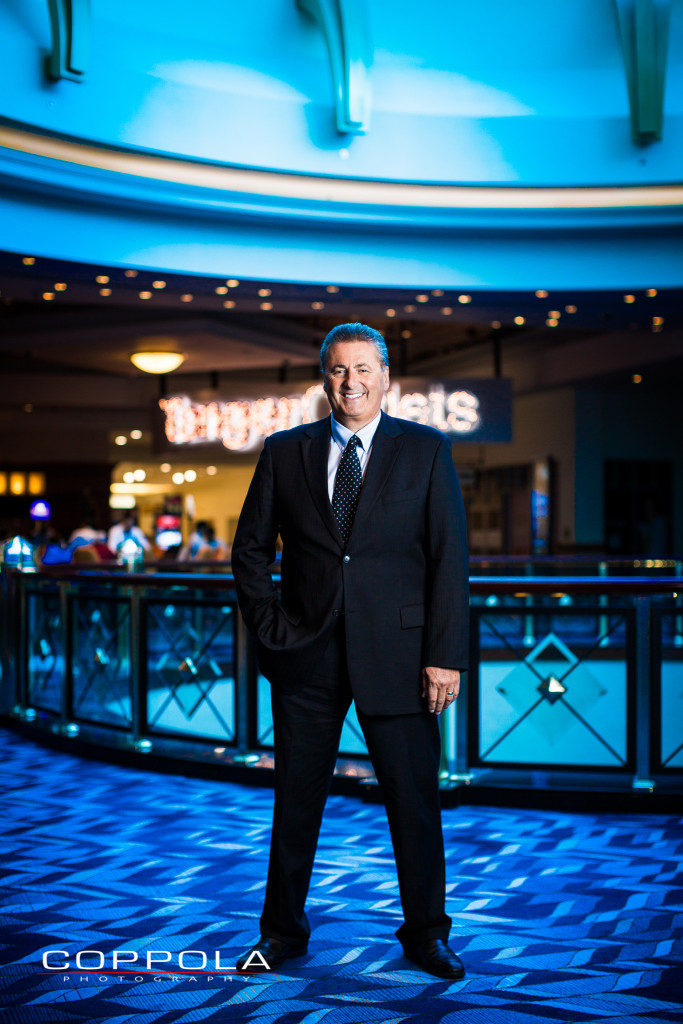 Below are some behind the scenes photos!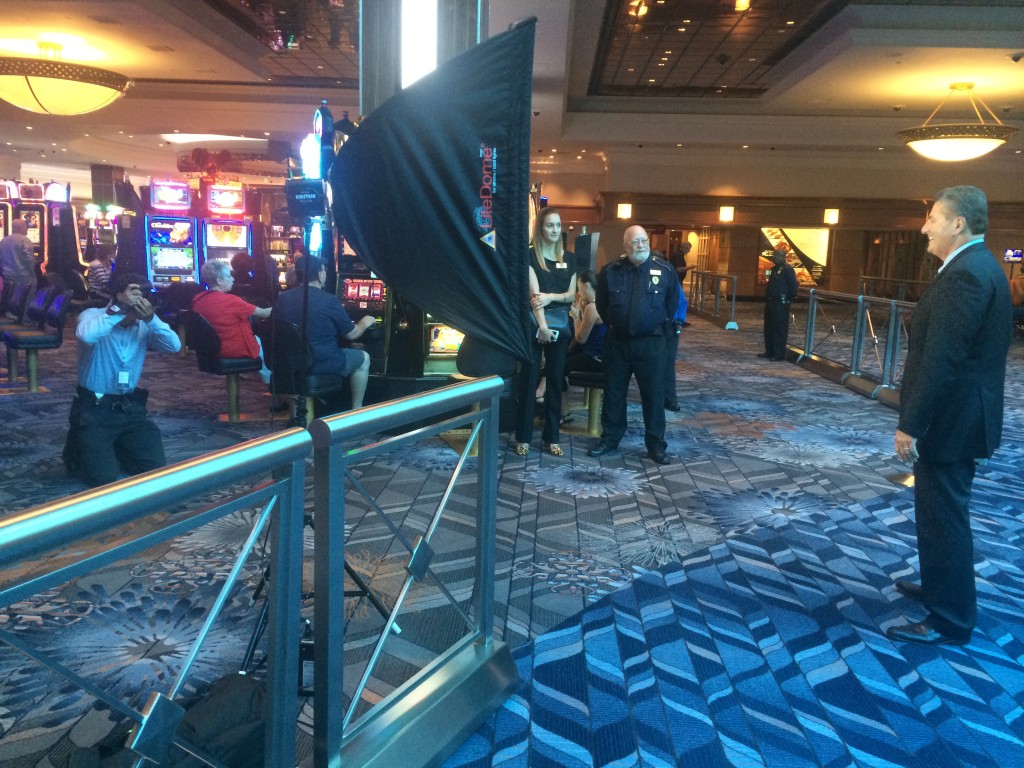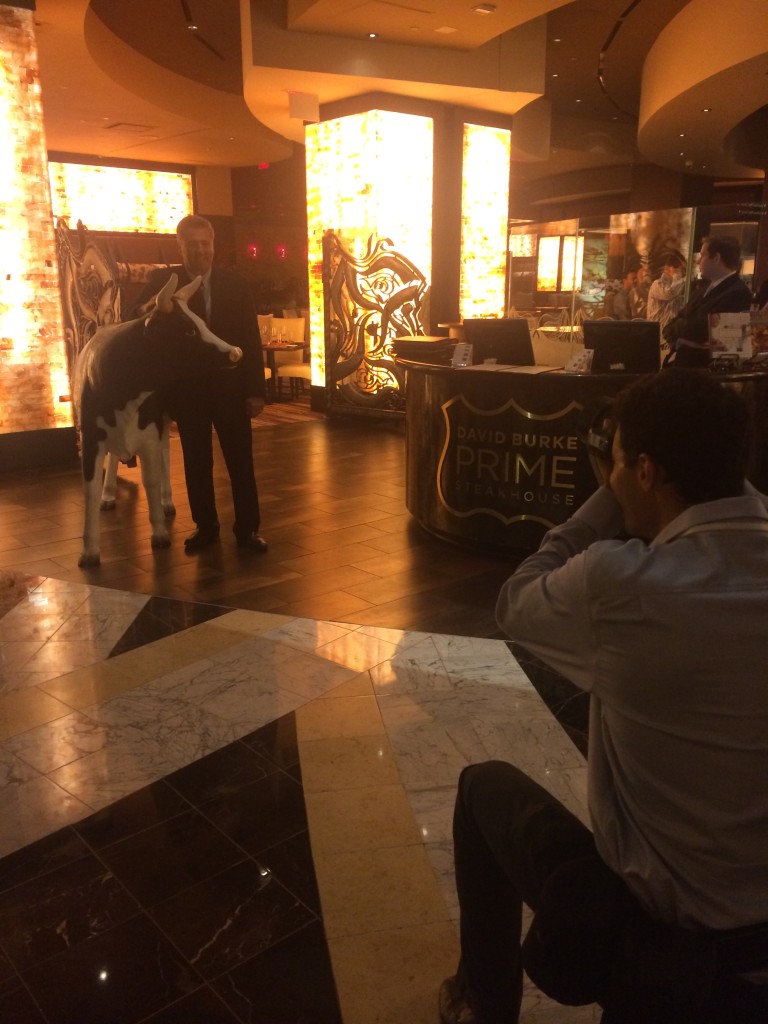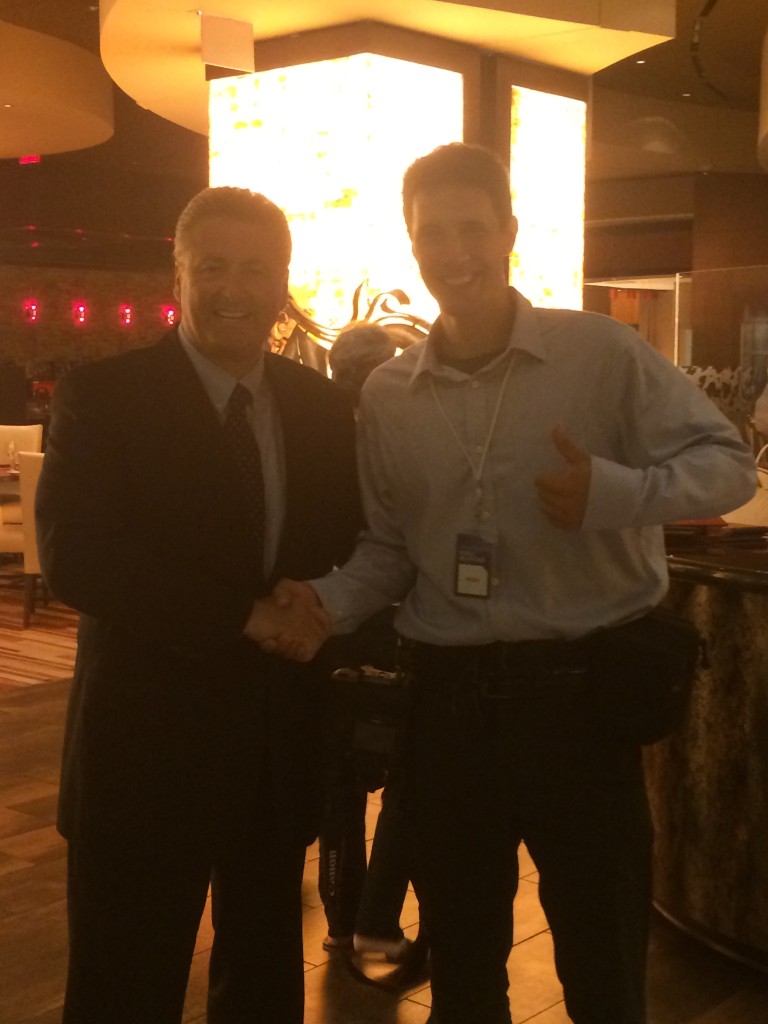 Thanks, Jake for being a great assistant!