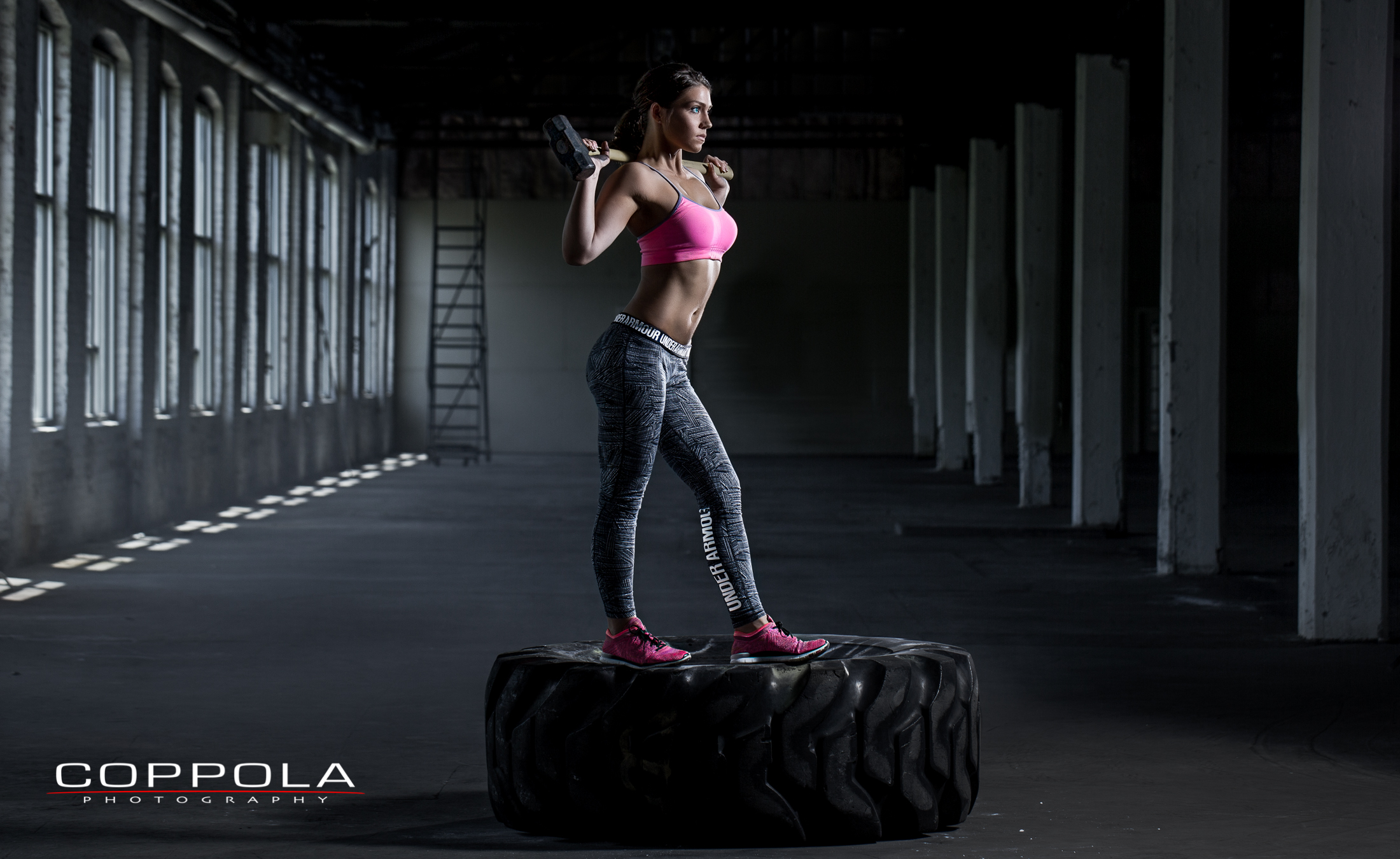 Our ideal client is Nike, Under Armour, Adidas, Reebok.  We want to be the creatives behind their imagery and we know we have what it takes. But they don't know it… yet.  So we have to show them.  And creating a personal project focusing on Fitness Photography is our way of doing that.
We had the idea for a fitness shoot personal project months ago and started the planning mid-winter.  This shoot was months in the making.  It came together only in the last few hours.  It came together because of the professionals we were able to work with.
A huge thank you to  Sam Cadieux (model), Mark Miko (model), Allegra Anderson (photography assistant), Kat Flores of Spazzo Salon (hair stylist), Marisa Corvi, (make-up artist), and Aaron Poach of Crossfit New Haven for letting us shoot in his gym.  We are loving the results!