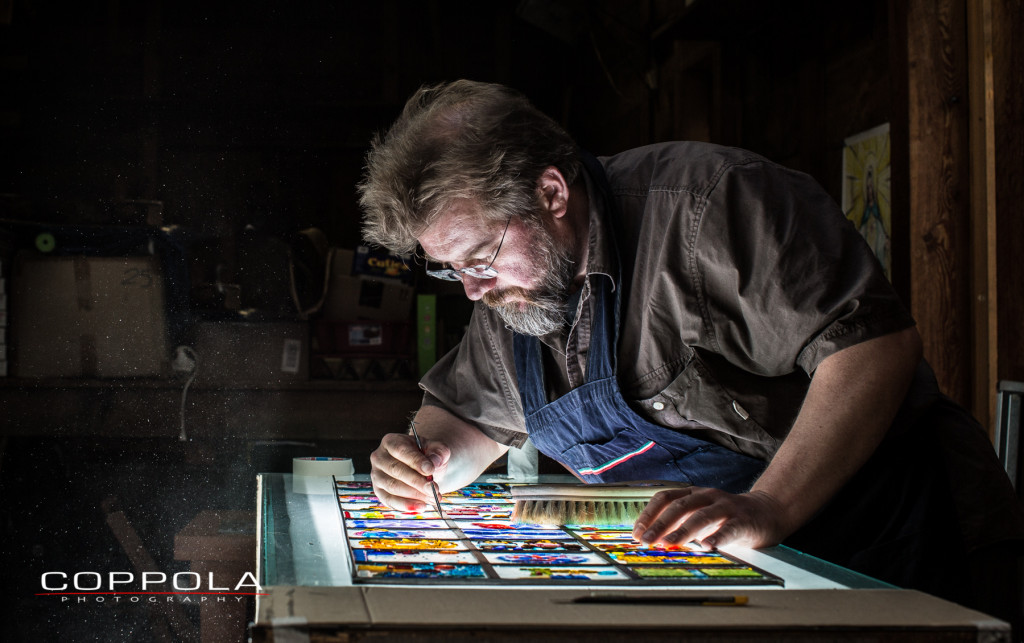 Environmental portraits have quickly become one of my favorite types of photography.  They are, at the simplest level, a portrait of a person in their usual environment.   Below the surface, though, the environmental portrait needs to illustrate so much more than that.  It's the challenge of having to capture the essence of the subject's personality, role, and environment and somehow mirror that within the image of the person itself.
I've been fortunate to work with Coastal Connecticut Magazine for a few photography shoots.  Recently they hired me for two separate environmental portraits.  What a crazy day it was first going to a Radio 104.1 personality's studio followed by the studio of an Italian stained glass artist.  I don't think I could have found another mix of two people who were so different, yet equally as intriguing to photograph.
David Fisch was just how you would expect a morning radio DJ to be.  Tons of energy.  I wanted to capture all of that energy in this image and the wave shape of the acoustic padding on the walls, along with Fisch's crazy expressions, made for some pretty cool portraits.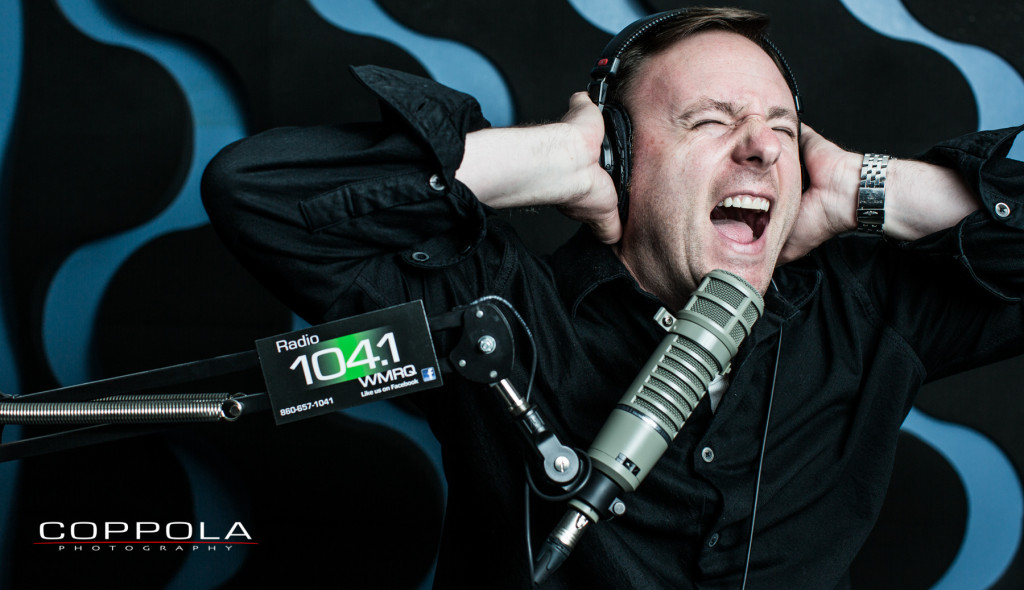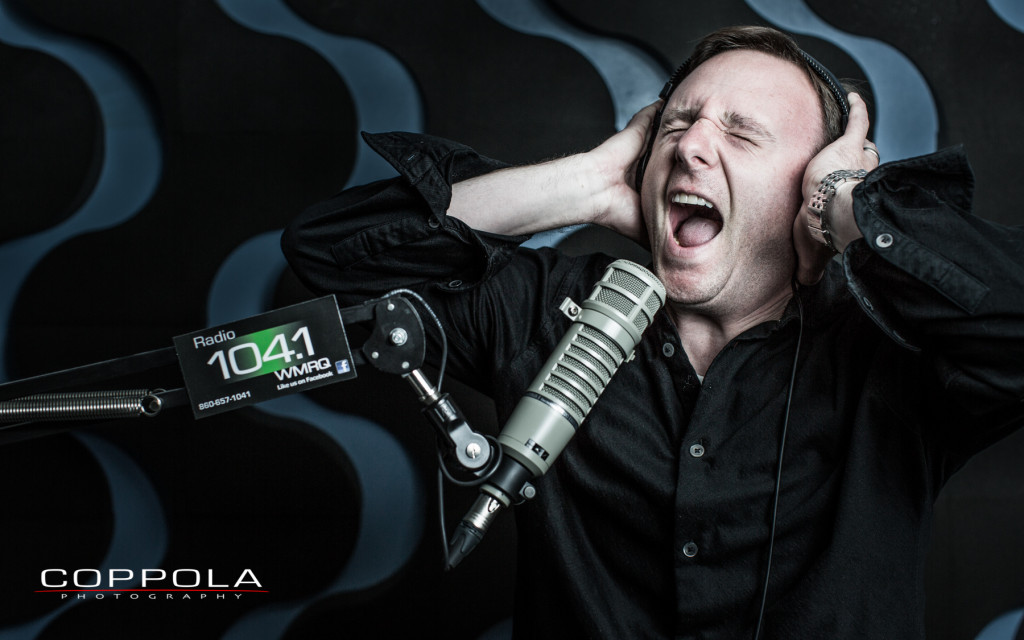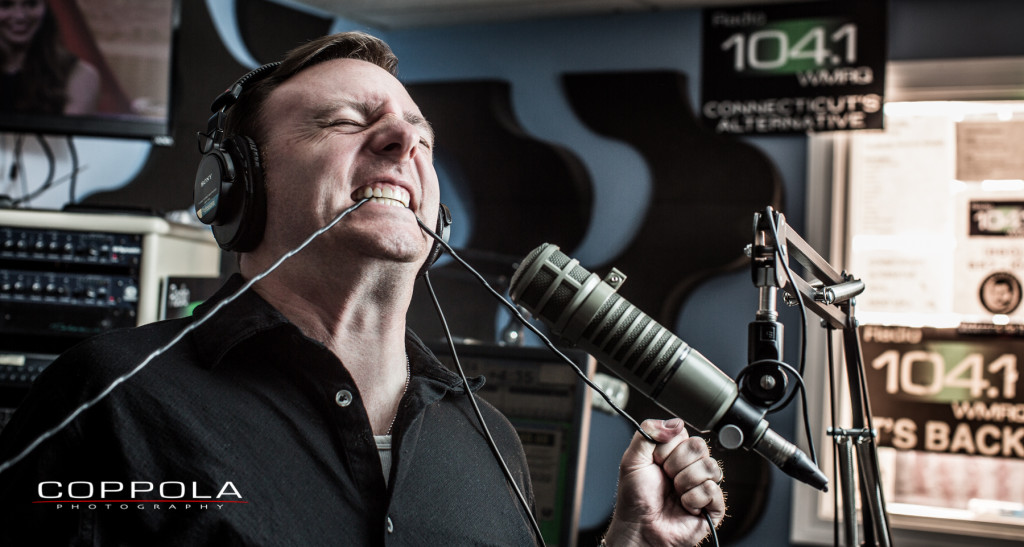 Things calmed down a bit at Fabio Pizzol's studio.  The rustic studio was set back off the road, giving the whole scene a quiet serenity.  My thoughts going into the shoot were to have the sun's rays shining through his windows into the studio, but a mid-day shoot on a cloudy day didn't allow for that.  Instead, I had to create that light.  So I experimented with gels, helping to get the feel of first morning sun breaking into the studio.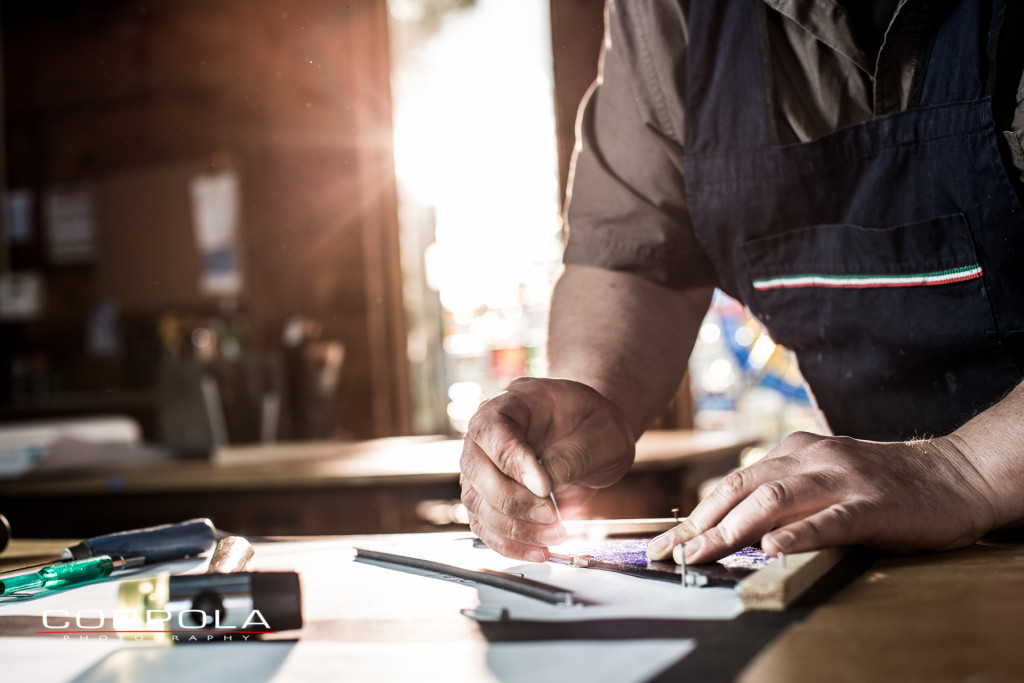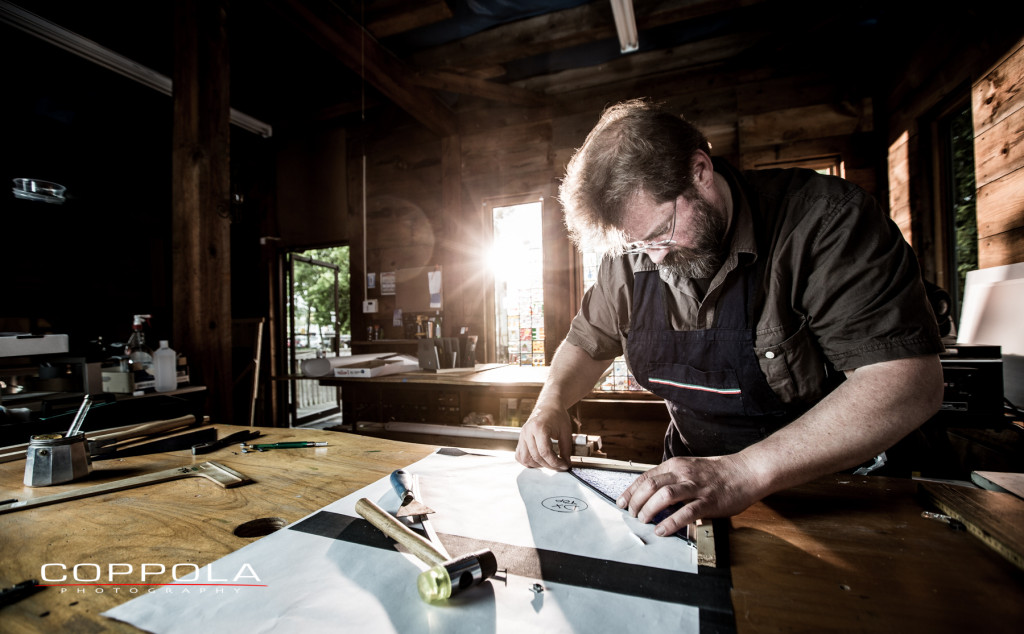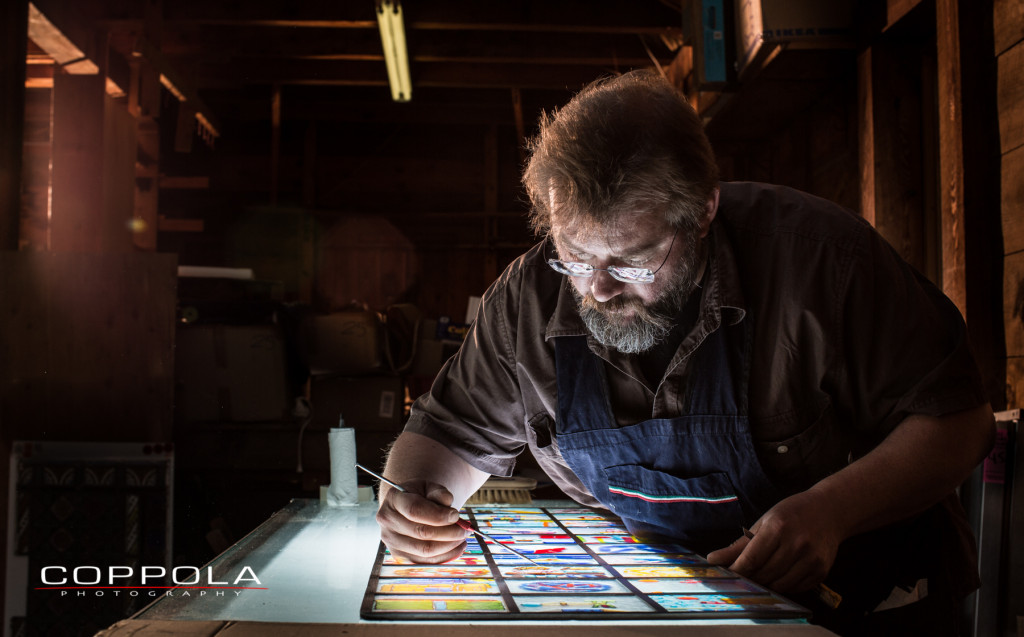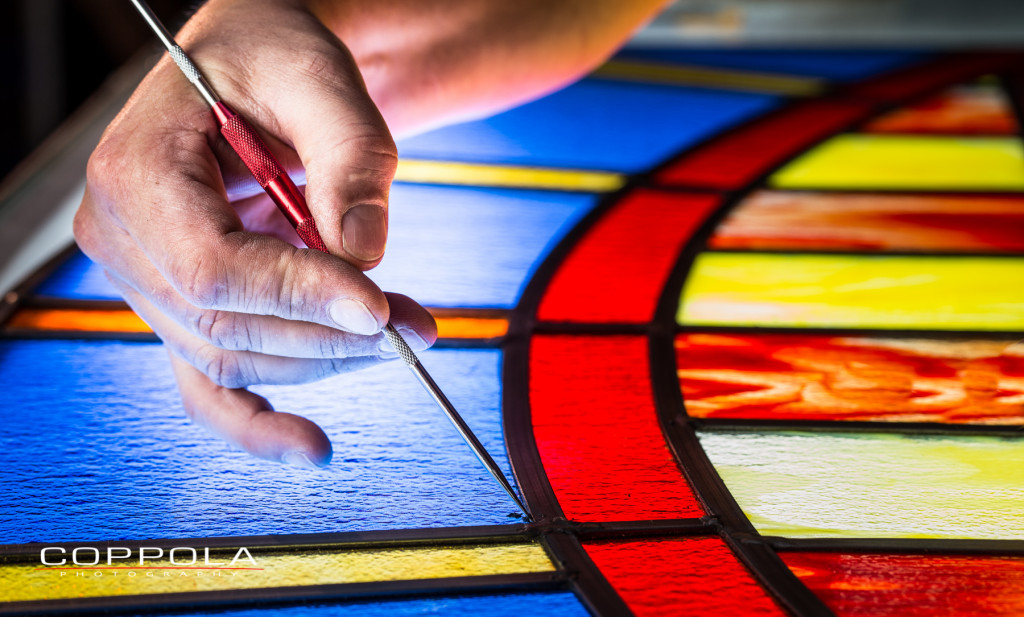 I absolutely loved photographing these environmental portraits.   Can't wait for more to come my way.