Every once in a while I get the opportunity to do a shoot of my own creation.  I've been wanting to do a pro athlete studio portrait shoot and last Thursday we made it happen! My vision for the shoot was to portray the toughness, determination, drive, grit, fierceness and intensity of elite athletes with lighting and editing.
In the sense of mastering lighting, photography is very similar to being an athlete.  I'm constantly training, testing, failing, adjusting, learning, and preparing for the next big chance to make my efforts shine and reach my goals.
I'm psyched I was able to build on my library of cycling images (in addition to adding a new sport, golf) to my portfolio.  I'll be heading to Interbike in Las Vegas this September and I'm excited about sharing these images with the marketing professionals at some of the top cycling industry brands…. Vegas Baby!
Thanks to Tom Hopkins for letting us use his studio while the Coppola Photography studio is under construction. And a huge thanks to triathletes Jon Fecik, Kelli Montgomery, and David Ellis, and golfers, Paul Coppola(my dad) and Joe Scarpellino!  You all brought the intensity!!
Jon Fecik, Zanes Cycles sponsored pro triathlete & coach.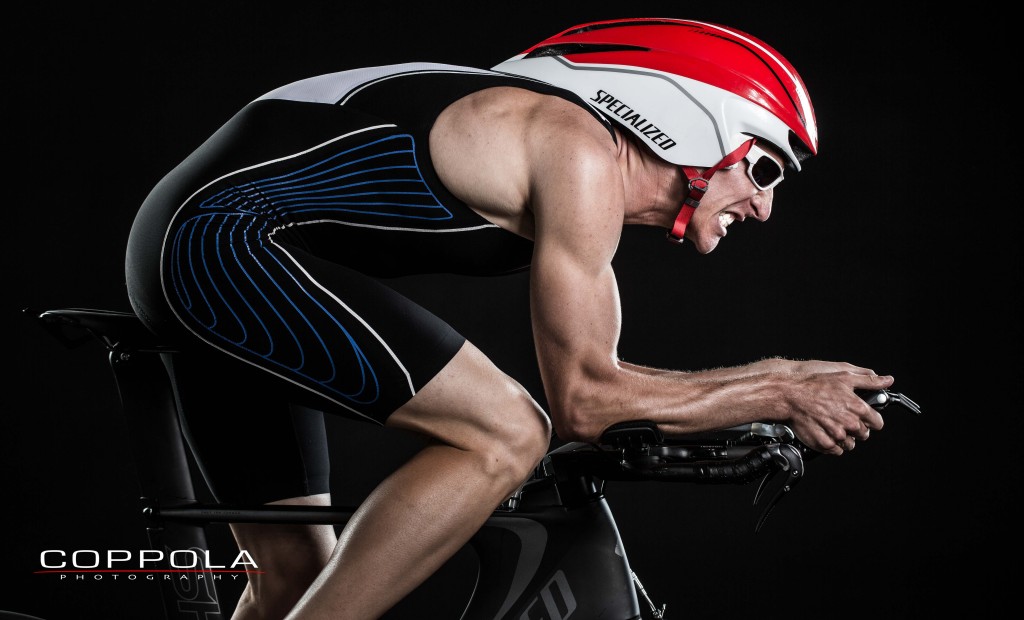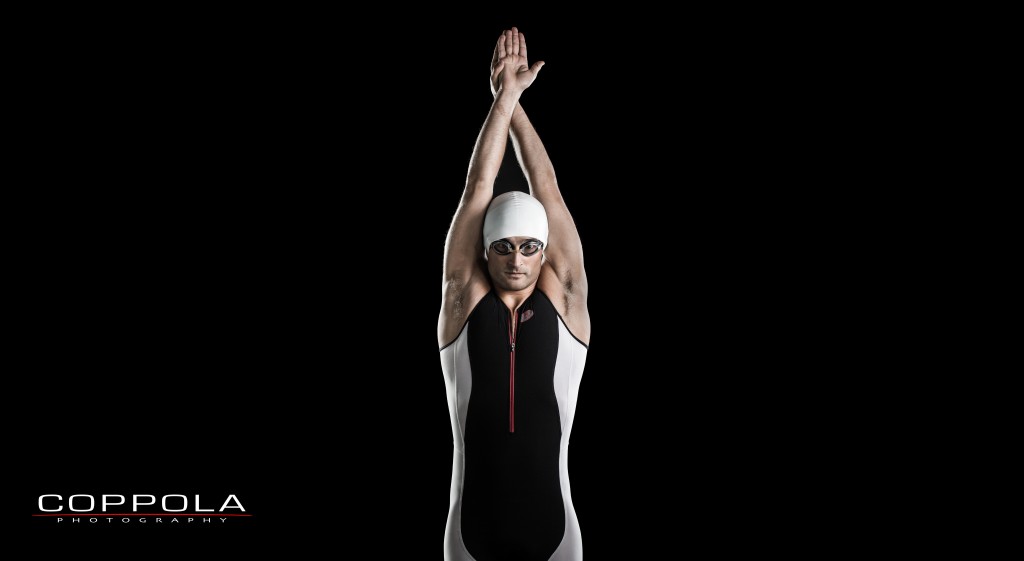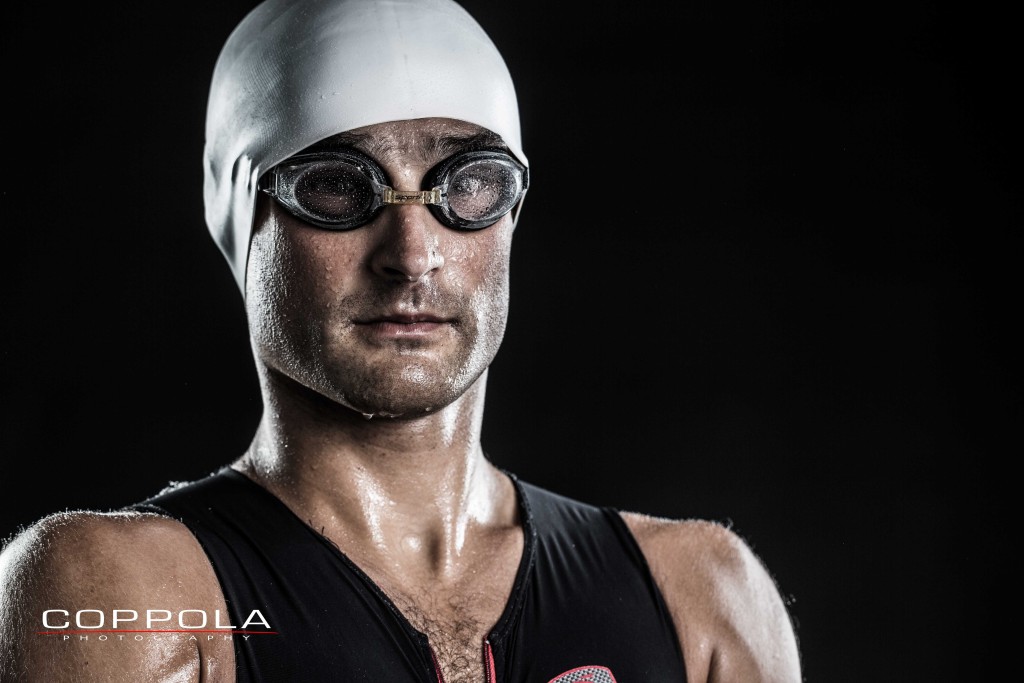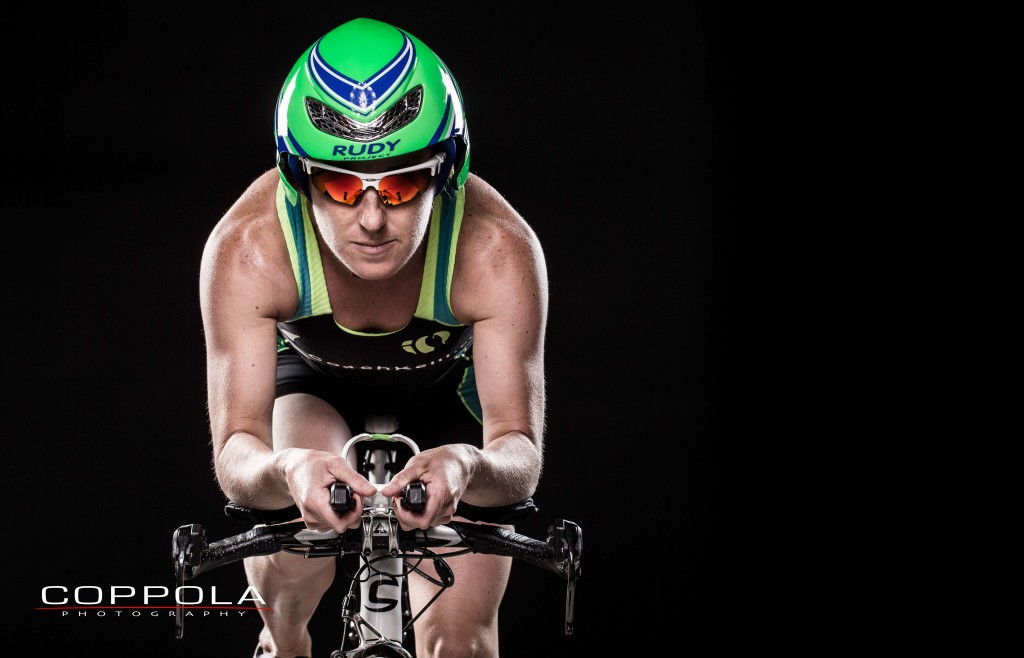 Coach Kelli Montgomery, Xterra World Champion 2014, 40-44