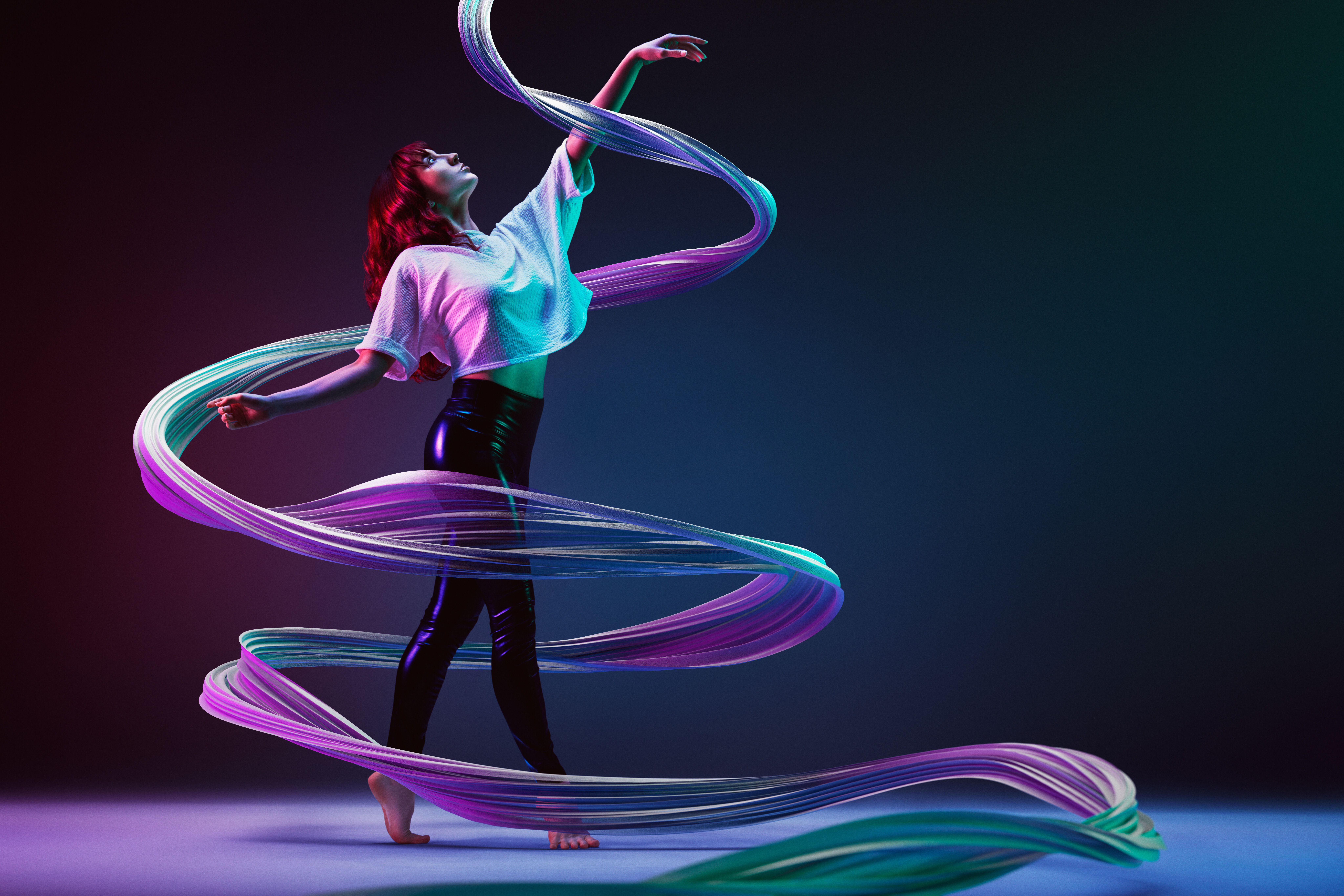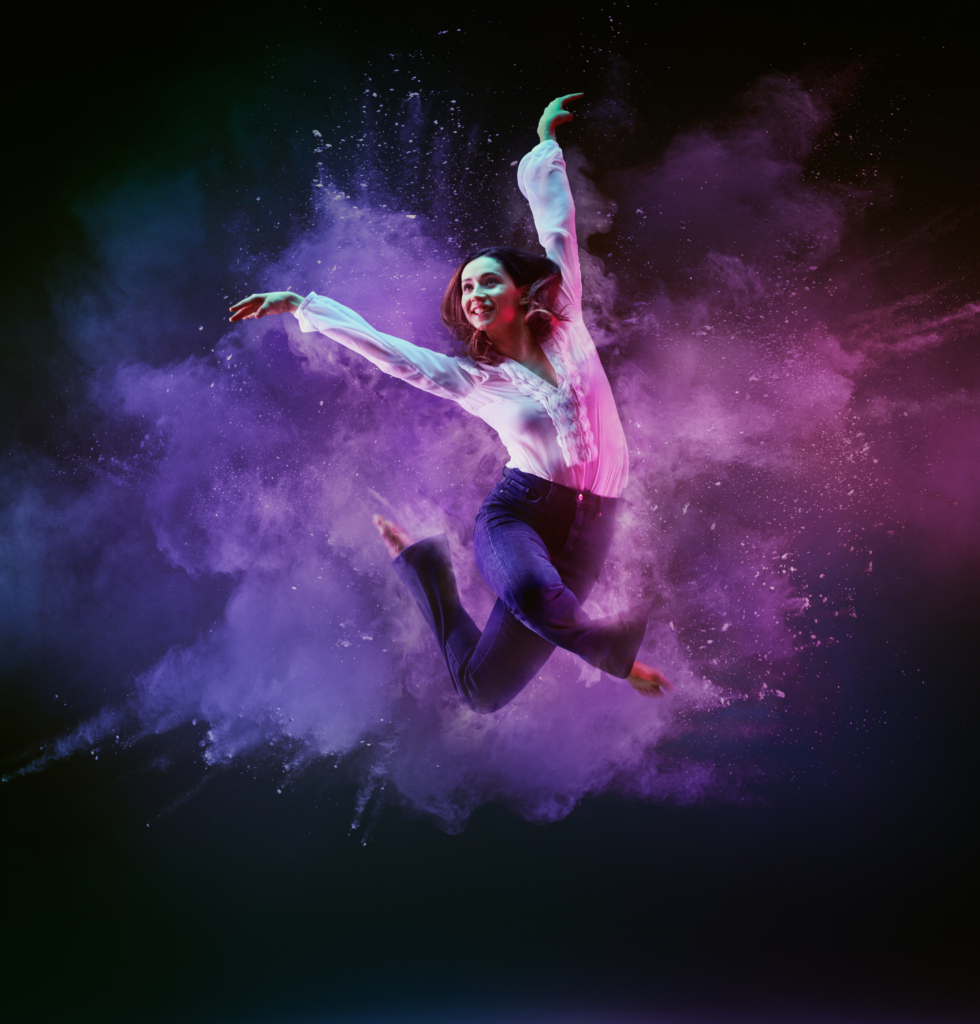 Coppola Photography places great importance on staying up to date on the latest commercial and advertising photography trends. Gelled lighting has been making an appearance in more projects, as gelled lights create interest and mood in advertising imagery
CREATIVE CONCEPT—
Whenever Coppola Photography does a test shoot or personal project, it's informed by hypothetical clients, specific subjects, or photography trends. This idea, in particular, was inspired in part by clothing brands that advertise the increased mobility of their fabric. Consumers continue to favor clothes that allow for both style and free movement/functionality/comfort. The work from home phenomenon spurred by the pandemic made comfortable workwear more popular than ever!
The Ballet Hartford, a collaborator on our personal project: Music/Bluetooth, also served as an inspiration for this project. Putting the stretch of denim or other elevated, but flexible/comfortable apparel, on dancers was a compelling way to express the function of the garments.
HIGHLIGHTS OF THIS PROJECT—
Working with professional talent is always great because they know how to take direction. Photographing ballet dancers in the studio is awesome because they're keenly aware of how their bodies move, and they have the added experience of understanding the perspective of the audience, or in this case, the photographer. Ballerinas will automatically angle their bodies in a way that looks most beautiful to an audience, which easily translates to a photography shoot. The result of working with this level of talent was just so visually stunning.
GREATEST CREATIVE CHALLENGE—
Gels are a lot of fun but challenging to work with because you have to add gelled light to shadows. That means that you need to be intentional with where your white light (5400K) hits so that you're aware of where the highlights and shadows are. In order for gelled light to show up on camera, they need to be put into the shadows of the key light. Gelled light in the absence of white light is colorful, saturated, punchy, and beautiful –– perfect for a commercial photography shoot like this.
FINAL IMAGES—
Once the final images were ready from the shoot, we sent a few off to our creative partners in the UK to do a round of retouching and CGI. The resulting images took the ballet dancers and gelled lighting to a whole new level!
THANK YOU TO OUR COLLABORATORS: